Drew Barrymore Not Pushing Herself To Lose Baby Weight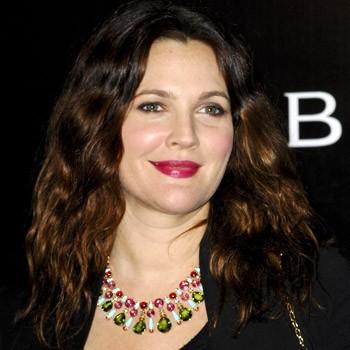 Article continues below advertisement
"I'm still working on it, but I'm not worrying about it," she admits when asked about post-baby shape. "We live in a society where everyone's like, 'Look how amazing she looks two week out from giving birth.' I don't want to be on that hamster wheel; that's hell.
"I'm never going to have the kind of body that makes me excited about bikini season. I've never had a 'beach body.' But I want to feel like I'm showing up and doing my best. My goal is to be nice to myself, gentle toward myself, during this process. It's such a sacred time."
Drew explains that despite her acceptance of herself and her body, it still makes her feel bad when someone with a perfect figure brags about how easy it is for them.
"I think that being happy makes the biggest impact on your physical appearance," she continues. "Of course I want to look good in clothes. And it never makes me feel good when somebody who has an insane figure tell me, 'I eat whatever I want.' I'm like, 'Thank you so much for making me feel like crap.'
"I know if I eat whatever I want, I will not look amazing. So it's all about balance for me. But I don't want perfection; I don't actually believe in it. What I've learned along the way is, work with what you have; embrace what you've been given. Don't fight against it."
To read more on Drew Barrymore, pick up the February 2013 issue of Good Housekeeping.