Drew Barrymore Keeps Birth Of Baby Girl Under Wraps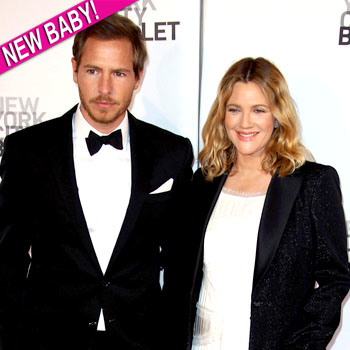 Former child star Drew Barrymore is now a mom after giving birth to a daughter…FIVE days ago.
The 37-year-old actress and her husband Will Kopelman quietly welcomed their first child on September 26.
Barrymore's rep confirmed the baby's arrival in a statement penned by the couple: "We are proud to announce the birth of our daughter, Olive Barrymore Kopelman, born September 26th, healthy, happy and welcomed by the whole family."
Article continues below advertisement
The couple, who married in June, added: "Thank you for respecting our privacy during this most special time in our lives."
It's the first child for Barrymore who has been married twice before – first to Welsh bartender Jeremy Thomas and then to comedian Tom Green. Both unions were short-lived.
Baby Olive is the latest in a long line of Barrymores. The acting dynasty includes early Hollywood stars John Barrymore, her great-grandfather, and his siblings Ethel and Lionel Barrymore.
Drew's father was also named John Barrymore. The family has a history of alcoholism and substance abuse. Despite this – and her admitted childhood battle with drugs – the E.T. star has high hopes for the next generation.
In an interview published in Haute Living magazine last month, she said: "I can't wait until I have my children.
"I just want to build fun, great things for my family."
And if her children don't want to get into the family business, Barrymore says she is happy with that, adding: "I love the idea that they don't have to do something that they have no interest in.