Here's A Fact Of Life: TV Star Reveals How She Discovered Her Husband Was Gay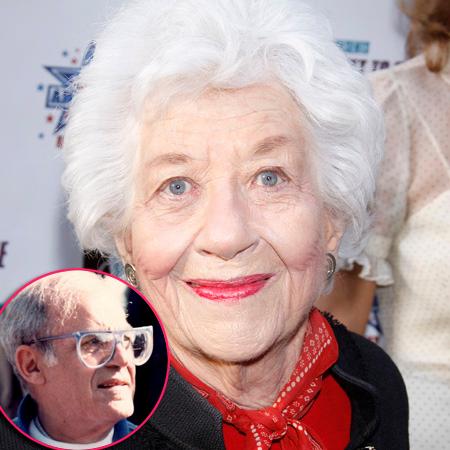 Charlotte Rae – best known for playing affable Edna Garrett on Diff'rent Strokes and The Facts of Life, is revealing that her ex-husband of 25 years was secretly gay.
The 86-year-old Emmy and Tony Award nominated actress - who's shopping a memoir called The Facts of My Life - says her then husband, Grammy Award winning (Amadeus) composer John Strauss, dropped a bombshell on her shortly after they moved into a new home in Los Angeles in the 1970s. He confessed he was gay and that he had been unfaithful.
Article continues below advertisement
"First came the shock of what he had done behind my back, then the sting of being deceived for years," Rae writes. "All I could feel was the betrayal and, worse than that, my shame."
Rae and Strauss married in 1950, had two kids and divorced in 1975 after Strauss revealed his secret. He died in 2011 following a long battle with Parkinson's disease.
"John's secret confirmed my feelings of inferiority," Rae writes. "That I was less than a woman . . . That I didn't deserve to be loved and valued."
MORE ON:
Diff'rent Strokes