Charlie Sheen Is Going To Be A Grandfather! Daughter Cassandra Pregnant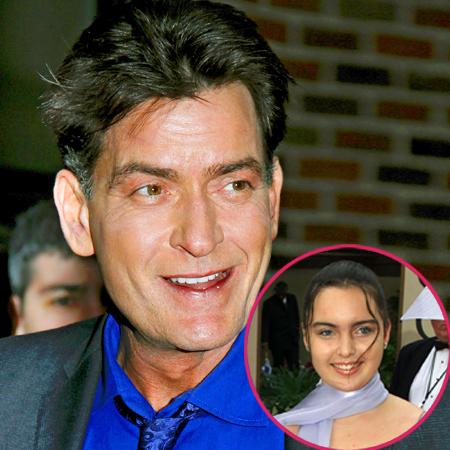 Grandpa Charlie!
Hollywood bad boy and prolific partier Charlie Sheen is going to be a grandfather for the first time because his daughter, Cassandra Estevez, is pregnant, RadarOnline.com is reporting.
The 47-year-old Anger Management star made the announcement on Monday night after much probing by host David Letterman who questioned, "You are going to be, in the next several months? Fill in the blanks… You are going to be a…"
Article continues below advertisement
"Grandfather," Charlie said with a grin, admitting that while "it's fabulous," it's still "not a title I'm ready to adopt."
As RadarOnline.com previously reported, Charlie also admitted in the same interview that he's still using drugs saying, "I don't really believe in that lifestyle anymore cause it doesn't seem fair — you guys don't want me clean and sober, that's boring!"
Which may explain why Charlie's excited to be a grandfather -- "…because you can leave the kid!" he joked.