Casey Anthony Appeals Lying Conviction!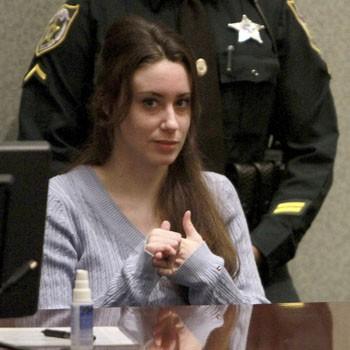 Casey Anthony may be off probation but she is still fighting a legal battle from a conviction that resulted from the murder trial of her daughter Caylee Marie Anthony.
Her defense team appeared on her behalf in the Fifth District Court of Appeals in Daytona Beach, Florida on Tuesday asking panel of judges to throw out her conviction on four counts of lying to law enforcement.
Casey was acquitted of murdering her daughter Caylee in a verdict that shocked the nation, but she was found guilty on four misdemeanor charges of lying to authorities about the little girl's disappearance in 2008.
Article continues below advertisement
She was not present in the courtroom but her defense team argued that she was under arrest when she was questioned and subsequently lied to the cops, and since she was under arrest she was not read her Miranda rights and therefore her false statements that she made about Caylee should be disqualified.
No longer repped by her high-profile attorney Jose Beaz , Casey's lawyer Lisabeth Fryer said that since she was "briefly handcuffed and put in a police patrol car prior to being interviewed by police, she had been arrested and should have been read her rights," according to the Orlando Sentinel.
Casey told the detectives that her daughter had been kidnapped by a nanny named Zenaida Fernandez-Gonzalez, who is now suing her in civil court.
She has been postponing that trial while she waits for her appeal process to take place.
Casey has asked that the conviction be over turned or that she been giving a new trial on the lying charge. The panel of judges will announce its ruling at a later time.