Exclusive
Casey Anthony: I Can't Get A Fair Trial In Orlando!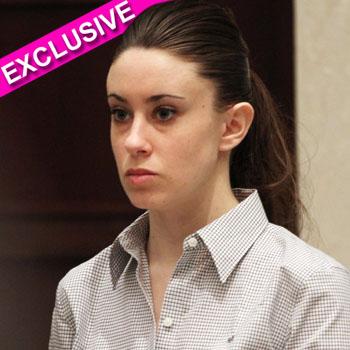 Article continues below advertisement
"Zenaida isn't distressed that Casey's attorneys have asked for a change of venue for the trial because she has confidence in the people of Florida. It would be easier for Zenaida and her legal team if the trial were to take place in Orlando, but she will respect the judge's decision," a source close to the situation tells us.
"It wasn't surprising that Casey asked for the trial to be moved out of Orlando, despite the fact the Caylee's mom was acquitted in the city. If the trial is to remain in Orlando, and Casey is found to be libel, this would be grounds for likely appeal. Zenaida is anxious for the trial to begin in January and finally having Casey testify under oath. Zenaida just wants to clear her name," the insider added.
As we previously reported, Zenaida Gonzalez is suing Casey for defamation after the Florida mom told cops that a woman with a similar name had kidnapped her missing daughter Caylee. Casey was acquitted a year ago by a jury in Orlando of killing her child.
Anthony's civil attorney, Charles Green, told Judge Lisa Munyon during a brief hearing Tuesday morning that a change of venue was necessary because it's an "impossibility, I submit, that Ms. Anthony can get a fair trial in Orange County. We had hoped that the publicity in this case would subside after the criminal case. It has not."
Article continues below advertisement
Meanwhile, Gonzalez's attorney, Keith Mitnik, said: "We don't care. We think we can get justice anywhere."
However, Mitnik thinks that the defense should pay for any costs of the trial if it's moved. Under civil procedure rules in Florida, the party asking for the change of venue must pay for all associated costs and Mitnik didn't want taxpayers to be stuck footing the bill.
Casey Anthony is "indigent" and has no source of income, according to her lawyer.