Sold! Billy Bob Thornton Sells Mansion He Shared With Angelina Jolie For $8 Million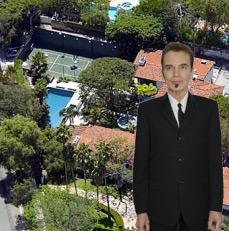 Billy Bob Thornton has sold the mansion he shared with ex-wife Angelina Jolie for $8 million, RadarOnline.com has learned.
And, while he got $2 million less than his asking price, the savvy Sling Blade star has still made a profit.
The 57-year-old Oscar winner bought the 11,012 square foot house with Angelina back in 2000 for just $3.75 million.
Previously owned by former Guns N' Roses guitarist Slash, the mansion features a recording studio, nine bedrooms, a spa, fountains and a tennis court.
Article continues below advertisement