Exclusive
50 Cent Made His Ex Quit Reality Show 'Starter Wives'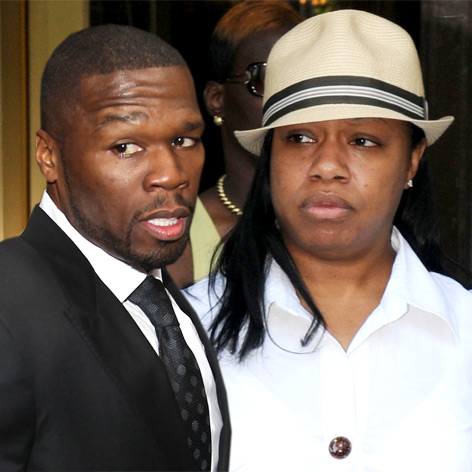 Lamar Odom has no problem with his ex being on a reality show and talking about their sex life, but RadarOnline.com has exclusively learned that rapper 50 Cent refused to let his ex star on the same show!
Starter Wives is a new TLC reality show that will focus on six women who have dated, been married to and have children with famous men, but the show was originally taped with seven women.
"Shaniqua Tompkins started out taping and was really a great on the show, but after she started 50 Cent got mad and made her stop," a source close to the situation told RadarOnline.com.
Article continues below advertisement
The rapper, real name Curtis Jackson, decided after filming began that he didn't want her to reveal anything about his personal life or their child on the show, so he pulled the plug.
"Shaniqua had already filmed a lot for the show, but she didn't want to fight with Curtis so she decided to bow out of the show before things got ugly."
She is the rapper's ex-girlfriend and mother of his son, but the two were never married and have not been getting along in recent years.