Have A Spare $100 Million? Take A Peek Inside This Nine-Figure NYC Apartment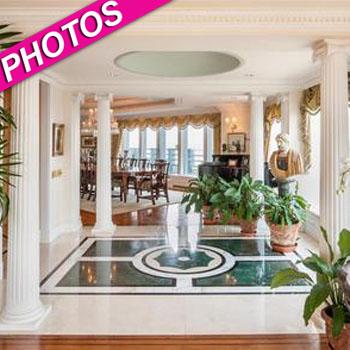 Everybody knows that Manhattan real estate is expensive but an apartment in the super-posh City Spire building on the West Side may take the cake.
The three-story condominium penthouse unit -- plus staff quarters on a fourth floor -- is listed for a stunning $100 million!
The 11,000 square foot apartment takes up the 73rd to 75th floors of the building, and has a private elevator. Staff quarters are relegated to the 72nd floor.
Article continues below advertisement
There are six bedrooms, nine baths, a Versailles patterned chestnut floor, ornate crown moldings and coffered ceilings, and a dining room that seats 20.
Wrap around terraces add another 3,00 sq. ft. of living and entertaining space, and offer killer views of Central Park, rivers and bridges.
The buyer's wallet will have to stay open after the purchase. Property taxes are $130,000 a year and the condo association will cost another $103,000 annually.