Frank McCourt Buys $50 Million NYC Apartment After Bankrupting L.A. Dodgers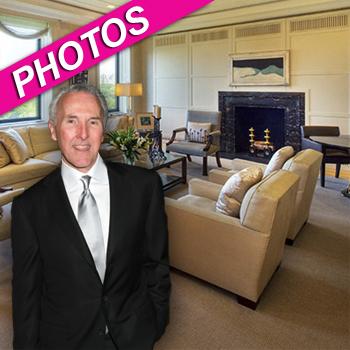 So, let's see -- as owner of the Los Angeles Dodgers, Frank McCourt drove the franchise into bankruptcy with a federal judge even blasting him for looting the team, and now his ex-wife is trying to get their divorce settlement reopened, accusing him of fraud, but the businessman and real estate developer isn't letting any of that slow him down.
On December 7, McCourt plunked down a cool $50 million for Big Apple apartment.
Article continues below advertisement
For that, McCourt will be calling one of the most prestigious buildings on Fifth Avenue home. There is a six-bedroom, six-bathroom unit spanning the building's entire 11th floor plus a two-bedroom guest apartment on the building's ground floor.
A private elevator will take McCourt and his pals up to his new 5,000 sq. ft. pad which is said to have drop dead views of Central Park.
Fortunately he can't see Yankee Stadium from there.