Exclusive
Selma Blair Looks 'Extremely Malnourished,' Says Expert, Estimates Weight At Just 80 Pounds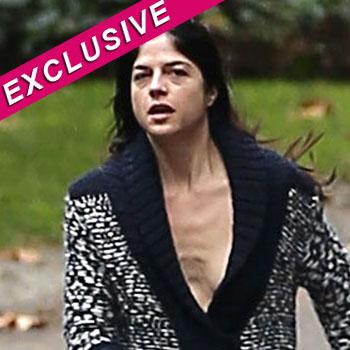 Article continues below advertisement
As we previously reported, Blair, 40, and fashion designer Jason Bleick, 42, broke up in September after reportedly "fighting non-stop" and have since strived hard to be amicable for the sake of their 16-month-old son, Arthur, but the stress has made her a shadow of her former bubbly, healthy looking self.
"I'd say she's definitely a thin person now, and does look gaunt and sunken-in," Jackie Keller, CEO of NutriFit and author of Body After Baby exclusively revealed to RadarOnline.com, explaining how heartbreak can have a devastating affect on someone's eating habits.
"Splitting up a home is one of the most traumatic experiences one can go through, even if it is something that both people want to do. It's not unusual to your lose appetite and it is very common to forgo eating since it can seem like more of a chore than a necessity," she explained.
"Additionally, sleep can be very disrupted (thus causing bags under the eyes and a haggard look), as you try to adjust to a new normal, which can also lead to weight fluctuations.