Talk About A Handful! Selma Blair's Baby Cops A Feel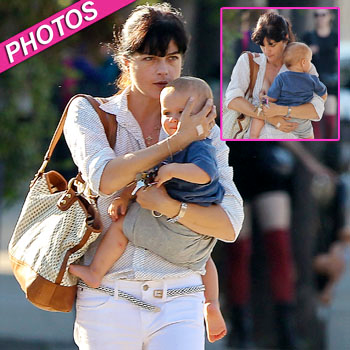 Oopsies!
Selma Blair experienced an embarrassing moment on Monday, when her adorable baby Arthur copped a feel of her breast in broad daylight, and RadarOnline.com has the photos.
The 40-year-old actress looked a bit disheveled as she carried her 13-month-old around the streets of Los Angeles, wearing white jeans with an unbuckled belt and a patterned blouse, but it was when little Arthur's hand traveled to her right mammary gland that the real embarrassment occurred.
Article continues below advertisement
MORE ON:
Wardrobe Malfunction
So Cute! Tom Cruise With Isabella & Connor As Babies
Anna Paquin Gives Birth Early To Healthy Twins