Boyfriend Planned To Propose Christmas Eve To Woman Killed In School Massacre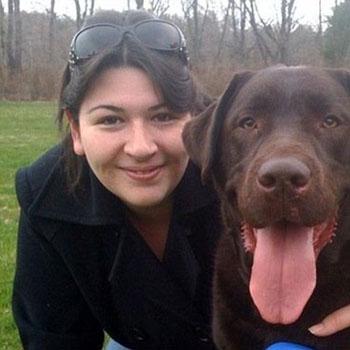 The boyfriend of Rachel D'Avino, one of the victims of the Sandy Hook Elementary School massacre, was about to propose to her -- on Christmas Eve.
Only days before the massacre in Newtown, Connecticut, Anthony Cerritelli has asked Rachel's parents for permission to marry her, according to her friend, Lissa Lovetere Stone, who spoke to the Associated Press.
D'Avino, 29, was a behavioral therapist who had only recently started working at Sandy Hook Elementary School. As RadarOnline.com previously reported, D'Avino was one of 26 people killed at the school when 20-year-old Adam Lanza opened fire last Friday morning. 20 of the victims were small children. In addition, Lanza also killed his mother prior to going to the school, where he took his own life after his heartbreaking crime.
Article continues below advertisement
Lovetere Stone said she met D'Avino in 2005 when D'Avino was assigned to her son, who has autism, in their town of Bethlehem, CT. She says D'Avino was so dedicated, she'd make home visits and constantly offered guidance on handling situations such as helping her son deal with loud music at a wedding.
"Her job didn't end when the school bell rang at 3 o'clock," Lovetere Stone said.
Police told her family that she shielded one of the students during the rampage, Lovetere Stone said.
MORE ON:
sandy Hook Elementary School