Exclusive
'I Want My Job Back!' Olivia Black Breaks Her Silence After Being Fired From Pawn Stars For Raunchy Past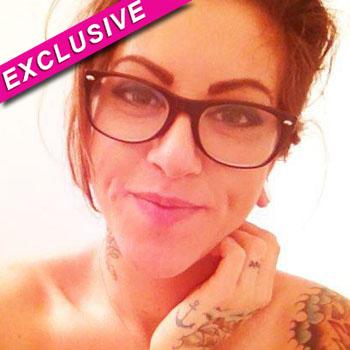 Olivia Black was stunned when she was abruptly fired from Pawn Stars after raunchy photos of her were released and now she has broken her silence about the axing exclusively telling RadarOnline.com that she wants her job back!
The saucy brunette was shockingly fired on Wednesday from the History Channel reality show after her photos from the soft-core site SuicideGirls.com were published by The National Enquirer and she says she is not giving up on her television career.
Article continues below advertisement
"I do not know why I was fired from the show," Olivia told RadarOnline.com. "I got a call and the production company told me that my services were no longer needed on the show."
The heartbreaking phone call was a shock she said.
"I was really stunned, super bummed, and I was in tears when I was writing that statement on Facebook."
Olivia said they wouldn't give her a reason why she was fired but she said it was suspicious because "the timeline coincides with recent developments."
The good news in the otherwise bad situation is that the website SuicideGirls.com reached back out to Olivia and she's shooting a brand new set of pictures for them, plus they're trying to help her get her job back!
"They started a petition on Change.org to get me back on the show. I didn't realize that I have a lot of fans and supporters and so if my firing did have to do with the Suicide Girls pictures and if they don't care and want me back on the show then maybe the producers will reconsider and I'd get my job back!"
Article continues below advertisement
Olivia said she's been devastated since getting fired and that she is going to do everything she can to get back on the show.
"I love being on Pawn Stars. I want my job back. That is my number one priority."
Olivia said that she was relieved to get a call from Ricky who told her that she isn't fired from the shop, only the show, so she can go back and work there after the holidays.
"One of the reasons I was upset the most," Olivia explained, "was because I was bummed that I wasn't going to be a part of the family at the shop anymore. But I will be there in the beginning of the year."