Lea Michele: 'My Breasts Are My Prizewinners'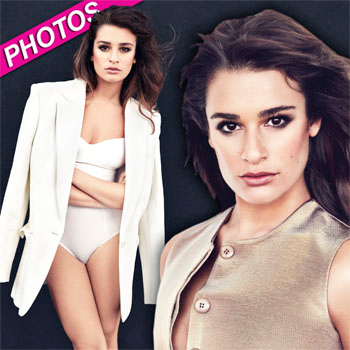 By Alexis Tereszcuk - Radar Entertainment Editor
She's got a banging pair of boobs, and she's proud of them! Lea Michele has hit her stride as the star of Glee, happy with new boyfriend, and celebrating her favorite assets – her "prizewinning" breasts!
The singer/actress spoke candidly about her life in the January issue of Marie Claire magazine where she opened up about her new found love for her bountiful boobs.
Article continues below advertisement
"These babies are great" Lea, 26, joked about her breasts.
"They are my prizewinners. For a while they were out and about, showing off on Broadway every night, then they came to L.A. and were like, 'No one else looks like me here!' They were nervous to make their appearance but feel they've earned their place. So they asked if they could come out, and I was like, 'All right, you guys.'"
Gushing about her curves that she hid as a high school student on the hit TV show, but are now out there for everyone to see, Lea said she's going to be promoting them from now on!
"They definitely rose to the occasion, so I'm going to continue to give them more opportunities."
One person who is enjoying Lea's company is her co-star and boyfriend, Cory Monteith, 30.
"I don't even remember a time when he wasn't my boyfriend. No one knows me better than Cory. No one knows what it's been like to go through this more than he does. Feeling like you have that net underneath you allows you to jump higher and go farther. He makes me feel like I can do anything. For the first time in my life, I feel really, really settled and happy. I feel like the luckiest girl in the world."