How To Get "Glee" Star Lea Michele's Glam Look!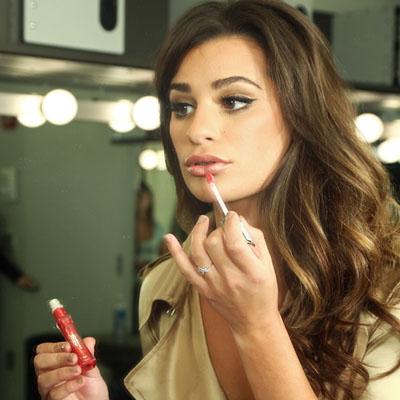 On a recent episode of Glee entitled "Makeover," Lea Michele's character, Rachel Berry, goes from gleek to glam after raiding the Vogue fashion closet. But in real life, Lea has a natural gift for getting gorgeous, and her latest role is one she was born to play: L'Oréal Paris brand ambassador!
"Growing up on stage, I was introduced to makeup at a young age, and I will never forget the first time I tried on a L'Oréal Paris lipstick," says Lea. "It was instant glamour, and I've been hooked ever since!"
Article continues below advertisement
Star magazine got a peek backstage as Lea got ready for the press event announcing her relationship with the brand and spotted the starlet applying L'Oréal Paris Infallible Le Gloss 8HR in Fiery ($10, drugstores). Now you can get Lea's look too!