Hugh Grant Confesses, 'I Was A Pain In The A** On Jon Stewart's Show'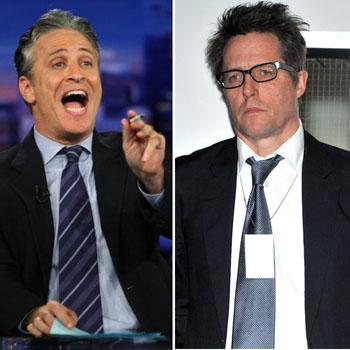 Hugh Grant has admitted he's guilty as charged. He was a "pain in the a**" when he appeared on The Daily Show with Jon Stewart three years ago.
As RadarOnline.com reported, Stewart went public with the fact that Grant was banned from his show while speaking at a fundraiser for the Montclair Film Festival.
Stewart said the Brit actor was horrible to his staff. He's giving everyone sh*t the whole time, and he's a big pain in the a**."
Article continues below advertisement
Michelle Obama Sidesteps Stoner Questions From Jon Stewart
Jon Stewart Lambasts Sarah Palin's Today Show Appearance