Frankie Muniz: 'I'm Happy That I'm Alive After Mini-Stroke'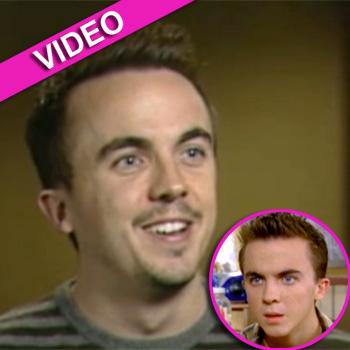 Saying "something wasn't right. I just didn't feel right," Frankie Muniz spoke out on Wednesday -- his 27th birthday -- about the shocking mini-stroke he suffered less than a week ago.
"I couldn't say words. I thought I was saying them, and my fiancee was looking at me like I was speaking a foreign language," the former child actor, who shot to fame on TV's Malcolm in the Middle during its run on Fox from 2000-2006, told ABC News.
Article continues below advertisement
As RadarOnline.com previously reported, Muniz, who's now a drummer in a band, tweeted about his health scare Tuesday morning, writing: "I was in the hospital last Friday. I suffered a 'Mini Stroke', which was not fun at all."
Muniz told ABC News he was riding his motorcycle last Friday in Phoenix, Arizona when he suddenly lost his vision in one eye and his body became numb.
He says he thought he had a bad headache, but after undergoing tests at a hospital, doctors discovered he suffered a mini-stroke.
It's very unusual for a man under the age of 30 to suffer a stroke, especially in Muniz's case, since he's lived such a healthy lifestyle.
"I've literally to this day never had a sip of alcohol in my life. I've never had any drugs. I've never even smoked a cigarette," he said.
He says he feels back to normal mentally, athough physically, he still feels lethargic.
"I can't get a deep breath in... I'm still trying to make sense of it… I'm happy that I'm alive," he said.
Article continues below advertisement