Frankie Muniz Becomes 'Malcolm On The Outside' After Getting Trapped On His Balcony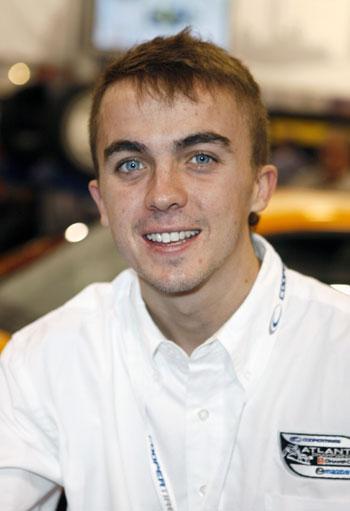 He's used to being stuck in the middle but Frankie Muniz was literally left out in the cold last night, after he was locked on the balcony of his house.
RadarOnline.com has learned that the troubled star, who hit headlines last week after a bizarre blowout with his girlfriend, was left shivering and alone for two hours after stepping outside to change a light bulb at his Arizona home.
But fortunately for the Malcolm In The Middle star, his fingers soon thawed out and he was able to give a blow by blow account of his disastrous dilemma via Twitter.
Article continues below advertisement
"I just spent the last 2 hrs locked out on a 3rd story balcony, freezing my butt off," he wrote. "Just went to change a lightbulb, but the door locked.
"So I contemplated a bunch of James Bond-ish escape routes. Jumping 10 feet to a tree branch and shimmying down, scaling gutters down.
"But I realized that even if I got off the balcony, I would still be locked out. Keep in mind, my phone was left inside.
"So, I decided to ram the door open. I did successfully. Now after 45 minutes of holding wood glue and all the pieces, I fixed the door. Good times. Goodnight."
Last week, RadarOnline.com obtained the desperate 911 call Muniz made to cops in which he called girlfriend, Elycia Turnbow, 'crazy'.
The 25-year-old told a female dispatcher that Elycia was trashing his house and punching him in the face.