Exclusive
EXCLUSIVE AUDIO: Frankie Muniz  911 Call — My Girlfriend Is Going Crazy, She's Hitting Me In The Face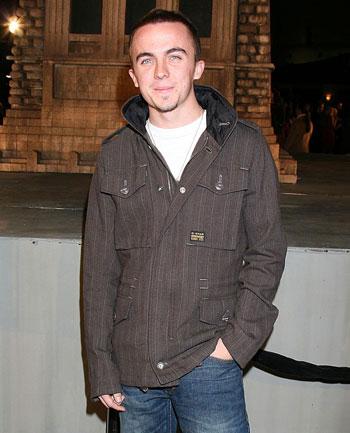 "She is going crazy!"
That's what former child star Frankie Muniz told 911 as he got into a nuclear blow-up with his boozed up girlfriend in Phoenix, Arizona, on February 11 - as she threw $10,000 art pieces around their home.
You can listen to the explosive call exclusively on RadarOnline.com.
"My girlfriend is drunk and she is going crazy," the Malcolm in the Middle star said, initially refusing to give the operator his name because "I'm a celebrity!"
Article continues below advertisement
"She is trashing my house, literally. Lamps everything.
"She is going crazy, she is hitting me in the face, I don't want to do because I am about to lose control."
"What is your name, sir?" Muniz is asked.
"I don't want to make a big deal because I am a celebrity. I don't want there to be a deal."
Frankie Muniz 911 Call
To which his girlfriend Elycia Turnbow can be heard, in the background, bemoaning: "Oh my god!"
The actor then refers to Turnbow as "little girl".
"I just want her to stop," Muniz said, pleading with the operator not to dispatch police to the house.
"Can you talk to her and calm her down?"
The 25-year-old star is heard telling Turnbow, "Babe, you just damaged the house... You are still damaging the house."
Article continues below advertisement
"You hit me," she responded, to which he declared, "I did not hit you!"
Muniz then told the operator: "I love her so much, but I can't have 10 thousand dollar art pieces damaged, throwing things at me.
"I don't want to escalate it because the love of my life has had a bad day!"
According to cops who filed a report after responding to the complaint, Turnbow said Muniz put a gun to his head after an "intense" altercation over "prior relationships."
"A gun played no part in the argument and was voluntarily given to the police for safekeeping."
But it seems the pair have already made up, as Muniz' posted a photo to Twitter showing he and Turnbow on Valentines Day, with dining table set including flowers and linens.