'Malcolm' Star Frankie Muniz Not Suicidal & Didn't Assault Girlfriend, Says Rep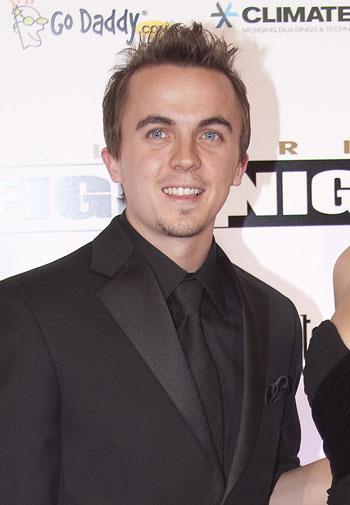 Malcolm In The Middle star Frankie Muniz told RadarOnline.com through his rep Wednesday that he was not suicidal, nor did he assault his girlfriend Elycia Turnbow after an incident last week at his Phoenix, Arizona home.
As RadarOnline.com previously reported, police said the 25-year-old actor "grabbed a gun and held it to his head, possibly with the intent of committing suicide" during an argument with Turnbow about their past relationships last Friday.
Article continues below advertisement
Muniz claimed he fell and "hit his head" while Turnbow was yelling at him during their fight, leading her to call one of his friends to take him to the hospital. Once he was released, Turnbow claims things escalated and he "punched her in the back of the head, and threw her into a wall while in the downstairs bedroom."
There were no physical injuries on either party, police said, and both were threatened with jail time if the police are called to their home again.
Muniz' publicist Lauren Tobin said in a statement, "Frankie and Elycia had an argument a few days ago. Police were called to their residence. A gun played no part in the argument and was voluntarily given to the police for safekeeping.
"He was not suicidal," according to the statement. "She was not assaulted."
According to the statement, Muniz and Turnbow "are still together and are moving forward with their lives and with their relationship."