Brooke Burke Shows Off Thyroid Cancer Surgery Scar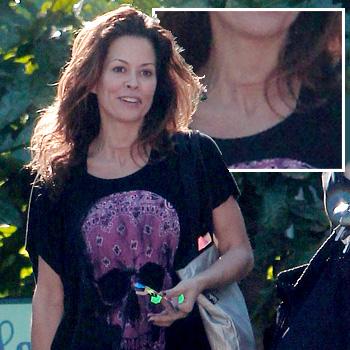 Brooke Burke didn't try to hide the news of her thyroid cancer surgery, and the brave Dancing with the Stars co-host now isn't trying to cover up the scar she earned from that surgery.
Burke was out with her children in Malibu Friday, and made no attempt to hide or cover up the very noticeable scar on her neck.
As RadarOnline.com has been reporting, Burke announced in November that she needed the surgery.
Article continues below advertisement
"I need to have a thyroidectomy," Brooke told her fans in a video blog. "I'm going to have a nice big scar across my neck."
Mrs. David Charvet knew what to expect from the procedure which took place early December, and didn't mind sharing it.
She should be in great shape by the time Dancing with the Stars Season 16 debuts in March, and will no doubt be asked about her recovery on the premiere episode.