Baby And Dog 'Talk' To Each Other In Hilarious Video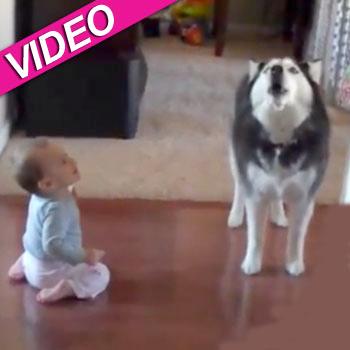 An adorable baby and a Husky dog are seen talking, almost singing to each other, in a hilarious video that has gone viral.
The husky seems to be responding to the cute baby's sounds and noises and coos, and the baby appears to be intent on keeping the dog engaged in their 'conversation.'
At times, they almost seem to be imitating each other until the patient canine decides to give up the game.
Article continues below advertisement
Since being posted earlier in the week, the video has had several hundred thousand views, and has put a smile on several hundred thousand faces.
youtube