'Twilight Saga Breaking Dawn Part 2' Premiere: Watch The Red Capet Live!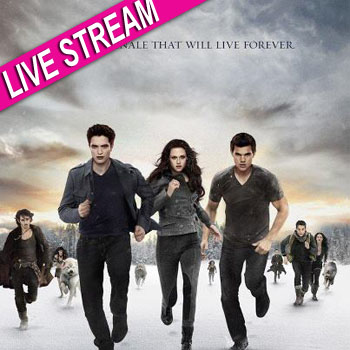 Will Kristen Stewart and Robert Pattinson cozy-up on the red carpet or will they keep things strictly professional?
The costars, who recently got back together as a couple, are expected to reunite on the red carpet for the first time since Stewart's cheating scandal at the Los Angeles premiere of The Twilight Saga: Breaking Dawn Part 2 on Monday night, and RadarOnline.com is live-streaming all of the excitement.
Article continues below advertisement
Kristen Stewart Ducks Savannah Guthrie's Direct Question About Rob Pattinson
Kristen Stewart Appears On Leno, Then Scoots Over To See Robert Pattinson On Kimmel