Is Teresa Giudice Out? RHONJ Cast Shakeups!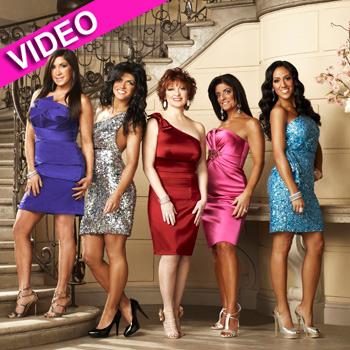 Article continues below advertisement
As RadarOnline.com previously reported, Teresa's hubby Joe Giudice is in a lot of legal hot water, but that may be the catalyst for bigger things for the troubled couple.
"Bravo has declared that if her husband, Joe, gets jail time they want Teresa to have her own show," the site reported, but said that she isn't interested in doing her own show unless it involves her daughter Gia or cooking.
Teresa's friend Kim DePaola will be appearing regularly on the show, but not as an official Housewife.
So who is getting the boot?
Caroline Manzo and Kathy Wakile will not be returning for another season of mud slinging.
With two women down Bravo is going to introduce three new housewives – Noelle Brescia, Gia Casey and Priscilla DiStasio and all of them have ties to Teresa, giving her a possible advantage in any on-screen arguments
Noelle is friends with Kim D so she will most likely be on "Team Teresa," and Gia, who is married to DJ Envy, is also friends with Teresa. Priscilla is Teresa's makeup artist and best friend, so she'll definitely be expected to take her side.