Tech Billionaire Murder Suspect John McAfee Starts His Own Blog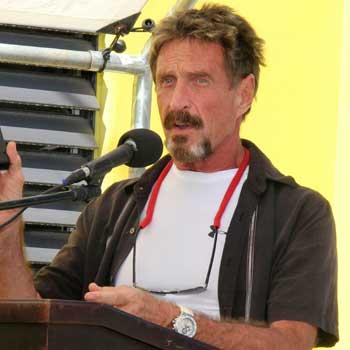 The billionaire tech titan wanted for murder in Belize has started his own blog!
The bizarre John McAfee, in hiding from law enforcement for over a week, has started a blog called Hinterland, in which he claims everyone close to him has been rounded up.
"After the murder of Mr. Faul sic, the police began a systematic roundup of my friends and associates," McAfee wrote, alleging that everyone from his best friend and housekeeper to his favorite taxi driver have been arrested.
Article continues below advertisement