That Looks Painful! More Stars With Crazy Body & Face Piercings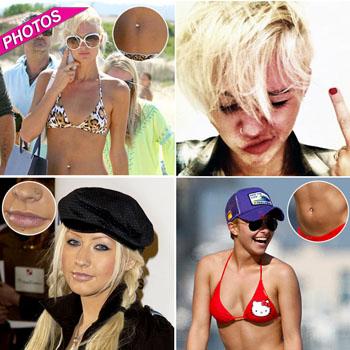 Article continues below advertisement
Nothing says punk rock like a nose ring! Miley Cyrus transformed from teen star to rebellious rocker with the help of some nostril bling, while pop star Pink has been sporting her nose candy for several years.
Christina Aguilera also rocks a rose ring, in addition to a more painful looking chin piercing.
When it comes to eyebrows, Fergie got her arch poked several years ago, but the Black Eyed Peas singer has nothing on plastic surgery disaster Pete Burns, who has several holes speckling his brows.