Nicollette Sheridan Hits Legal Setback In 'Desperate Housewives' Lawsuit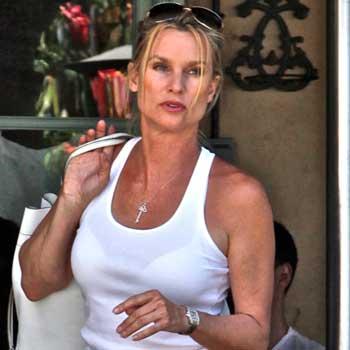 Nicollette Sheridan is almost at the end of the line in her lawsuit against the producers of Desperate Housewives.
On Friday, the California Supreme Court ruled it will not hear an appeal on her two-year-old case, reports The Wrap.
Sheridan initially claimed she was fired from the former ABC series after she complained to Touchstone and ABC execs that series creator Marc Cherry had slapped her.
Article continues below advertisement
The battery allegation was tossed out by a judge early on, as were sexual harassment claims made by the actress.
What was left of the case ended in a mistrial last March, and the Court of Appeals threw out her entire wrongful termination case in August.
"Sheridan cannot pursue a cause of action for wrongful termination in violation of public policy because, contrary to what she claims, she was not fired, discharged or terminated. Instead, Touchstone chose only not to exercise its option to renew her contract for the next season," the appeals court ruled.