Mourners Gather On Both Coasts To Remember Children Allegedly Slain By NY Nanny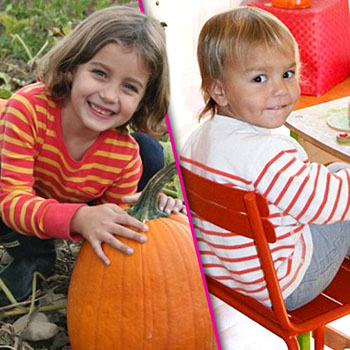 By Debbie Emery - Radar Reporter
Hundreds of black-clad mourners gathered in New York City on Monday to remember the two children who were brutally murdered allegedly by their Manhattan nanny last month.
The emotional memorial service was held for Lucia (also known as Lulu), six, and her little two-year-old brother, Leo, at the tear-filled Avery Hall, where parents Marina and Kevin Krim said goodbye to their beloved babies and joined with loved ones to "celebrate the beautiful lives," reported the New York Daily News.
Article continues below advertisement
"It is important to us that they are remembered as the sweet, creative, and fun-loving children they were," the parents said in a statement.
As RadarOnline.com previously reported, the children were violently killed, allegedly by their nanny, Yoselyn Ortega, on October 25 before she then stabbed herself. The disturbed child minder has since been charged with two counts each of first and second degree murder in the slayings.
The security at Monday's funeral service was kept tight for the sake of the Krim's remaining daughter, Nessie, three, who was with her mom at swim class when the deadly carnage took place at the family home.
"It is of utmost importance to us that she is afforded the opportunity to grow up privately, like any other kid," revealed her protective parents.
Across the country in California, a candlelight vigil took place in Thousand Oaks near Los Angeles on Sunday night, close to where father Kevin, now a CNBC executive, grew up and played high school football.
Article continues below advertisement
"We just wanted to show our love and support and we felt that sometimes words just aren't enough," said organizer Kimberly Mutolo, as friends of the grieving family gathered outside St. Paschal Baylon Church to offer their support and condolences.
The Krims are already planning how they want their children to be remembered and have created the Lulu & Leo Fund to help support art and science programs for children.
Meanwhile, the 50-year-old woman who devastated their family spoke to investigators on Saturday from her bed at the New York-Presbyterian/Weill Cornell Medical Center, where she revealed the great resentment she had for her employers and complained that they "were always telling her what to do."
The Dominican Republic native, who was not on medication during the interview, came off as "spacy" during the hospital room chat, investigators told the New York Times. She had worked for the Krims for two years and relatives said they treated her like family.