Martha Stewart Collecting Huge Paychecks While Her Empire Collapses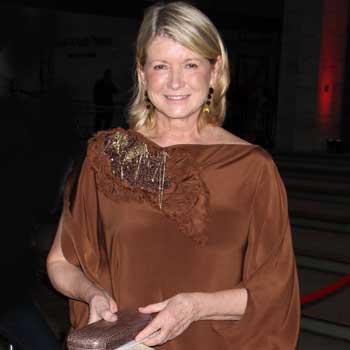 Martha Stewart's empire is in "full blown collapse," the respected financial journal Business Insider is reporting. But that hasn't stopped the former cooking/homemaking/decorating queen from cutting back on her own compensation.
In the same week her Martha Stewart Living Omnimedia laid off 10 percent of its work force, MSO reported to the SEC that its revenue for the third quarter of 2012 was down 17 percent.
Article continues below advertisement
The report marks five straight years of downward movement for the company, but Stewart is still taking in millions.
According to Business Insider, an examination of MSO's SEC filing reveals that Stewart has personally taken in close to $30 million in compensation and fees since 2009, even though her company hasn't made a profit since 2007 and is hemorrhaging red ink.
Martha Stewart Pulled Her Hair Out Over Ex-Husband, Says Pal
That includes paying her personal trainer, providing her with a weekend driver, making her charitable contributions, and in 2011 alone, more than $621,000 for "security services."
Many of the fired MSO employees - estimated to be 70 by The New York Times -- got the news they'd been pink-slipped on Thursday, their first day back in the office after Superstorm Sandy.
RELATED STORIES:
Mitt Romney's Granddaughter Featured On Rich Kids Of Instagram