Exclusive
Kristen Stewart Back For Snow White And The Huntsman Sequel, Director Rupert Sanders Is Out!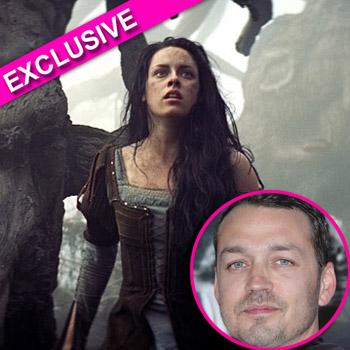 Article continues below advertisement
As we previously reported, Stewart released a statement shortly after news broke of her affair with Sanders insisting that it was a "momentary indiscretion" but there were several reports that the affair lasted for "months."
The affair resulted in a dramatic bust-up of Stewart's romance with her Twilight costar Robert Pattison, but after months apart, the pair has reconciled.
Meanwhile, Kristen is panicking about her career prospects following filming of Snow White.
"Kristen is extremely concerned about her acting career," the insider says. "Other than the Snow White sequel she isn't attached to any other projects. There are scripts coming in, but not as many good ones as she would like. It's distressing to Kristen that Rob is attached to four separate movies over the next year-and-a-half. Even her Twilight co-stars, Taylor Lautner and Ashley Greene, are more in demand than ever, with both committed to two different movies each. Kristen just hopes that that the fallout over her relationship with Rupert doesn't hurt her career."