Where Does Kim Kardashian Get Her Confidence? From Kanye West, Of Course!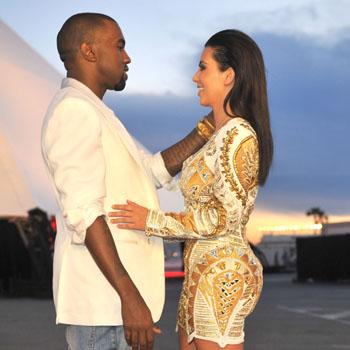 Apparently self-confidence doesn't come from within for Kim Kardashian!
In the December 2012 issue of British Cosmopolitan, the 32-year-old reality star and her sisters Kourtney and Khloe reveal where they get their self-esteem from, with Kim attributing hers to boyfriend Kanye West, and RadarOnline.com has the details.
"My boyfriend," Kim admits as the source of her self-esteem. "He's great at boosting my confidence. He gives me compliments in every way possible."
Article continues below advertisement
When it comes to confidence inspiration, Kourtney reveals her role models.
"I admire Rihanna and Victoria Beckham," the mother of two says. "They always look so confident."
They girls also look up to their little sister, Kylie, 15.
"I think our sister Kylie has such confidence; it's just amazing," Kourtney gushes.
And Kim, who is currently going through her second divorce, even turns to the teen model to help her with her love life.