Janeane Garofalo Didn't Realize She Was Married For 20 Years!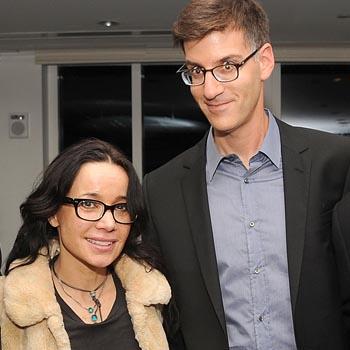 Janeane Garofalo got divorced Saturday.
If you didn't even know she was married, don't feel bad -- she didn't either.
Garofalo told the NY Post she'd wed Rob Cohen (a writer she used to work with on The Ben Stiller Show) on a lark during a drunken night in Las Vegas 20 years ago, and sure enough, the nuptials were official.
"Rob and I got married, for real, which we had to have a notary dissolve not 30 minutes before we got here tonight," Garofalo explained at a reunion for the show called Oddly Familiar, held at New York's Paley Center for Media. "We were married for 20 years until this evening."
Article continues below advertisement
She described the farcical wedding in-depth, saying, "We got married drunk in Vegas...we dated for a year, and we got married at a drive-through chapel in a cab."
Garofalo, 48, said she never though the marriage was legit because she mistakenly believed you have to "down to the courthouse and sign papers and stuff" to make it official.
Cohen, who currently works with Chuck Lorre as a producer on The Big Bang Theory, is actually engaged to Jill Leiderman, a executive producer for Jimmy Kimmel Live.