Boxer Hector "Macho" Camacho Shot In Face, Remains In Critical Condition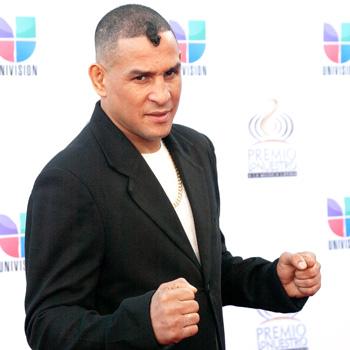 Hector "Macho" Camacho, the former world champion boxer, is in critical condition -- and "battling minute-to-minute" for his life, doctors said -- after he was shot in his native Bayamon, Puerto Rico Tuesday.
Camacho was shot in the face while sitting in a car outside a bar with a pal, who was killed in the hail of bullets. No one has been arrested in connection with the incident, police said.
Article continues below advertisement
"This is the most important fight of his life," Centro Medico trauma center Dr. Ernesto Torres said of the 50-year-old, whose condition deteriorated overnight to the point his family was debating about removing him from life support.
His rep told the media in a statement: "The situation with 'Macho' is very delicate...his physical condition will help him, but we will see.
"He went into cardiac arrest. The doctors were able to get his heart started again with the medicine and we are maintaining his blood pressure and pulse stable medically right now to see whether during this morning, afternoon or evening we see a positive change."