Allison Janney Loses Palm Springs House To Foreclosure, Take A Peek Inside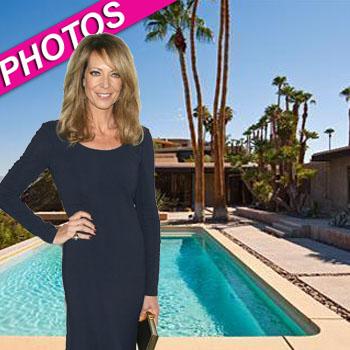 Just because she starred in TV's The West Wing with Martin Sheen and Rob Lowe and is one of Hollywood's busiest character actresses on the big screen, Allison Janney was not immune from the implosion in the real estate market.
A Palm Springs property she co-owned with one of her oldest friends, Gregg Rapp, has gone into foreclosure and is being marketed by the bank that holds the mortgage for $2,250,000.
Article continues below advertisement
Janney and Rapp, who lives in Palm Springs, bought the house at the height of the real estate market in 2006 for $3,950,000.
It's unclear if the place was ever occupied by the actress or was intended as an investment property for the two friends but they put it out for sale in March, 2010 for $5.5 million. Seven months later, they dropped the price to $4,495,000 and by 2011 it was down to $3,995,000.
MORE ON:
hollywood happenings
Their lender took the property over last month.
The house sits in the hills above Palm Springs and is most notable for its drop dead views of the desert town from just about every room.
It has five bedrooms and five baths in 6,657 sq. feet, and comes with a bit of Hollywood history. It was owned for years by the late William Holden.
Janney now lives back in L.A. in a house she bought last year for $799,000.