Snooki Posts Cheeky Picture Of Her Body After Baby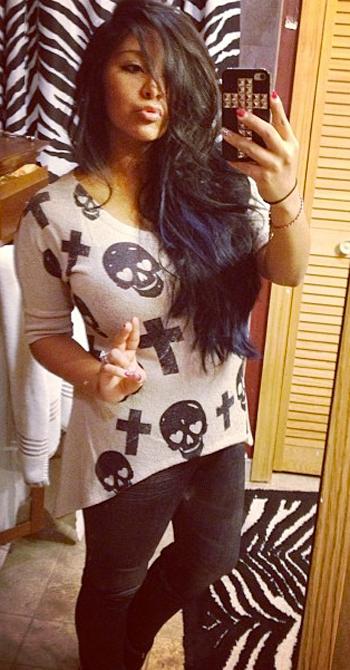 Everyone's favorite pintsized Guidette has dropped the baby weight, and she's posted a saucy snapshot to celebrate.
The Jersey Shore star, whose real name is Nicole Polizzi, was previously well-known for flaunting her considerable curves, and she's returning to her old way now that she's getting her killer pre-baby figure back.
In typical Snooki fashion, wearing Jersey-tastic hair extensions, she hammed it up for the camera by blowing a kiss and makes sure the pic shows off her ample boobs as well as her slender waist and legs.
Article continues below advertisement