Exclusive
Watch Out Jason Statham! Rosie Huntington Whiteley Flirts Up A Storm With Hunky Dutch Actor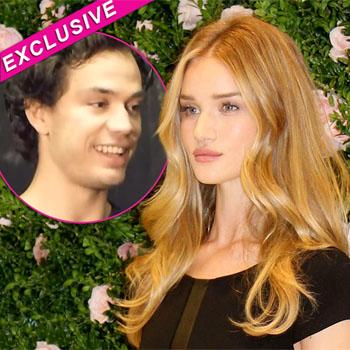 Article continues below advertisement
Enter Dutch actor Soren Hojen.
The Euro-stud took a seat right next to where Rosie was dancing, but didn't even notice her as she attempted to work her magic.
"She wouldn't stop staring at him. She was obviously trying to get his attention- moving her hips and running her hands through her hair. But he still wasn't noticing her. So she ordered her friend to go up to him and tell him that Rosie thinks he's cute," the source says.
Article continues below advertisement
"The friend obliged, and when Soren looked up to see who the friend was referring to, his eyes practically popped out of his head! Rosie smiled, but then Soren said he had a girlfriend, and went back to his friends."
So Rosie stayed faithful that night, but maybe not by choice!
Is there trouble in paradise brewing for Jason Statham?
RELATED STORIES:
Weight War! Jennifer Hudson Hits Back At Joy Behar, 'I Never Said I Was A Size 0'