Jacqueline Accuses Joe Giudice Of Cheating On RHONJ Reunion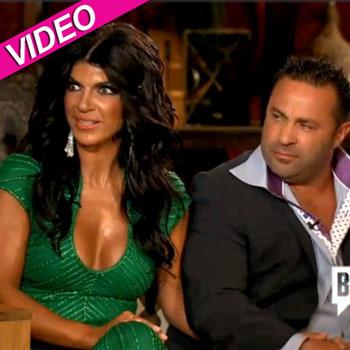 No more blogging or back stabbing, on The Real Housewives of New Jersey reunion special, Jacqueline Laurita accuses Joe Giudice -- to his FACE -- of cheating on his wife Teresa.
"They call each other names and punch each other," Jacqueline tells host Andy Cohen, gamely sitting in the middle of them all.
Jacqueline went on to say that Teresa had confessed to her that Joe had cheated, something Teresa denied ever saying.
Article continues below advertisement