Exclusive
Lindsay's Friends Have Confirmed Her Partying As Conservatorship Talk Heats Up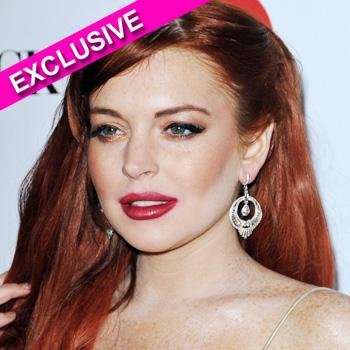 By David Perel - Executive Vice President/Managing Editor Radar
Several of Lindsay Lohan's friends have confirmed that the actress is partying and out of control as her father Michael attempts to put the star under a conservatorship, RadarOnline.com is reporting exclusively.
"People who party with Lindsay have confirmed her excessive partying and getting wasted," one source in Los Angeles told Radar. "They act one way to her face but have been telling different stories behind her back.
Article continues below advertisement
"Even some of the people who have enabled her partying have come clean and revealed what's really going on."
Radar has confirmed that Michael Lohan will attempt to get Lindsay, 26, under a conservatorship in an attempt to get her healthier.
Meanwhile, the family war between Lindsay's parents continues to rage with Lindsay and their other children caught in the middle.
The war between Michael and Dina has been ongoing, but a source in Los Angeles confirms to Radar that Michael does not want control of Lindsay's money.