Exclusive
Chris Brown Hooking Up With Rihanna Is 'A Disaster In The Making'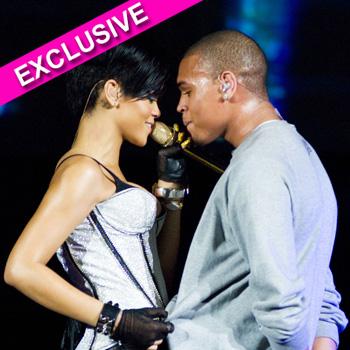 By Jen Heger - RadarOnline.com Assistant Managing Editor
Chris Brown and Rihanna are no longer making any attempt to hide their burgeoning relationship, but friends of the volatile pair say the decision to rekindle the relationship is a disaster in the making, RadarOnline.com is exclusively reporting.
"Chris and Rihanna just love the drama. They know their fans don't support them getting , and that it's a terrible PR move since Chris was convicted of beating Rihanna," a source close to the situation tells RadarOnline.com. "However, this is what Chris and Rihanna thrive on. There are still major trust issues that Rihanna has with Chris, with good reason, he was hooking up with her while he was still dating Karrueche. Chris and Rihanna back together in any capacity is just a disaster in the making."
Article continues below advertisement
As we previously reported, Karruehce dumped Chris after he was spotted getting cozy with both Nicole Scherzinger of the Pussycat Dolls and Rihanna.
"Karrueche was very patient with Chris and never nagged him about what he had been doing whenever they were apart," the insider adds. "She never went through his cell phone but she suspected for a long time that he had been cheating on her, she just never had the proof. They are both young, but she just couldn't tolerate being publicly humiliated anymore. The relationship was tumultuous and filled with drama and she just had enough and wants a healthy relationship."