Cheryl Cole Reveals Her Anger At Simon Cowell Over 'X Factor' Firing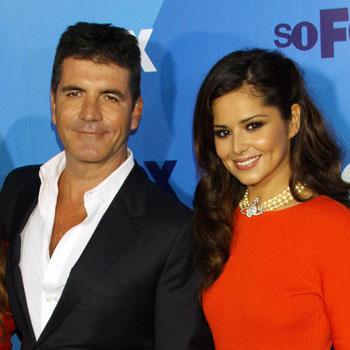 Cheryl Cole has opened up for the first time about her intense anger with the way she was fired from The X Factor, something she blames squarely on Simon Cowell.
Cole, an English singer and model superstar, became a judge on The X Factor when it launched in the UK in 2008. Show creator Simon Cowell then tapped her to be a judge on the US edition of the show when it premiered in 2011. But she was terminated after just two weeks, while the show was still in the auditions phase.
Article continues below advertisement
In a excerpt from her new book, Cheryl: My Story, published in the London Sun Cole writes that her old friend Cowell was not the one to give her the news she'd been dropped.
She writes that she told her manager, "I can't get over the fact that 'big man' Simon, the same guy that told me I had the job and told me 'don't wear that hair' couldn't tell me I didn't have the job! The coward didn't even have the guts to phone or send a message warning me what was coming."
What she said to Cowell, via text, was not nearly as printable.
"I wrote the longest text ever. I apologise about the bad language, but this is how he made me feel.
"F*** you. F*** Britain's Got Talent. F*** the orange and purple outfit. F*** big hair. F*** the UK X Factor. F*** you all. I hate you. I understand you're a businessman, and what I've learned from this is that business means more to you than friendship."
Cole claims that Simon later told her that taking her off the show was "the worst mistake" I ever made, and she now considers him a friend again.
The U.S. version of The X Factor ended up having something of a rocky first season, and judges Paula Abdul and Nicole Scherzinger were both let go.
The second season with judges Britney Spears, Demi Lovato, L.A. Reid and Cowell kicked off last month.
RELATED STORIES: