American Idol Producers Stand By Mariah And Nicki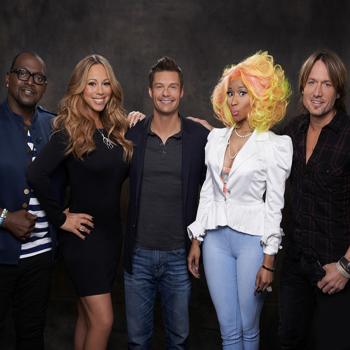 American Idol's producers are supporting their controversial new judges, Mariah Carey and Nicki Minaj .
They're downplaying the caught-on-tape Carey - Minaj blow-up that put American Idol in the headlines for several days.
In a statement released by the production company, show executives say:
"This is one of the best, most passionate, dynamic and invested judging panels we've ever had. We love and support all of the judges and the fantastic work they are doing, and we can't imagine a better group to find the next American Idol. Despite all the accusations and media speculation — much of which is inaccurate — production is going extremely well today and the judges are focused on finding the best talent here in Baton Rouge."
Article continues below advertisement
But there may be an upside in the diva rivalry going public.
American Idol is no longer the ratings juggernaut it once was, under pressure from both The Voice and The X Factor.
Having two judges now being thought to have the potential to blow up at each other at any time -- that could be just the ratings ploy the show needs.
Either way, fellow judge Keith Urban claims he's enjoying it. "It's a very alive and very invigorating work environment," he said.