CariDee English Slams Next Top Model For Ex Contestant's Shocking Meth Addiction Downfall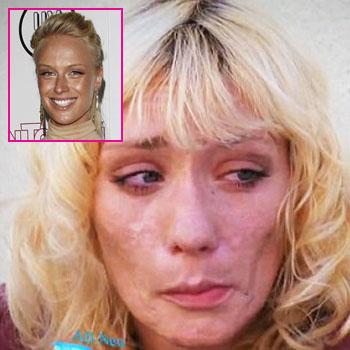 CariDee English, the winner of 2003's America's Next Top Model competition, has bashed her former show's handling of embattled model Jael Strauss.
English wrote in the comments section of a Gawker story about Strauss that the show's executives "should have evaluated her a lot more before letting her on the show. All they saw was a personality good for television. Well, this hopefully will save at least her life and someone watching. Everything happens for a reason."
Article continues below advertisement
English went on to grouse about the lack of professional opportunities since her stint on the hit show.
"I love, love what I have made for myself since my win, but mentally, its horrific. And any girl who has been on ANTM can back me up. No one wants to take us serious as models," English wrote on the website. "Even though we just were named 'TOP,' our place in line at Fashion World was at the bottom. The industry many times didn't care about our name, but did turn a snobby cheek to the name ANTM."
Whitney Thompson, who won the show's tenth cycle, balanced out the argument by saying that the drug-addled Strauss is the exception, not the rule.
"There have been 211 contestants on the show. Only one has an addiction to Meth so far," Thompson wrote in a blog. "Statistically speaking, Jael's problem is evident in less than 1% of the contestants. Do I think that Tyra Banks would give us this enormous responsibility if she didn't know we could handle it? No. All of the girls go through rigorous testing before setting foot in front of a camera.
Article continues below advertisement
"Unfortunately, Jael made some bad decisions and those clearly became too much for her to handle. I am glad to see her getting help. My thoughts and prayers go out to her and her loved ones. Addiction is a scary thing. We should all count our blessings."
RELATED STORIES:
Michael Lohan: 'Dina Needs To Sober Up,' Admits To Slapping Her
Amanda Bynes NOT In Rehab: Not Planning On Going Anytime Soon
Dina's Bizarre Dr. Phil Interview: Michael Lohan Feels 'Sorry' For His Ex, Blames Her For Lindsay's Problems