Queen's Corgi From Olympic Games 'James Bond' Sketch Dies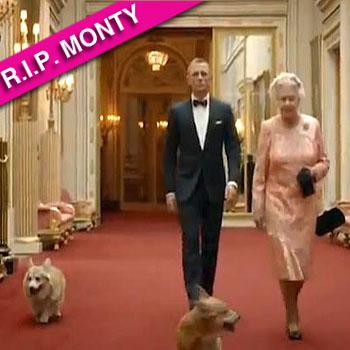 RIP Secret Agent Monty.
One of Queen Elizabeth ll's beloved corgis, one of the royal pooches who starred in the sketch for the Olympics opening ceremony, has died.
Monty was one of three corgis who greeted actor Daniel Craig as he arrived at Buckingham Palace to accept a mission from the Queen.
He also ran down the steps and performed tummy rolls in the now famous scene that opened the games in London.
Article continues below advertisement