Poor Little Rich Girl! Petra Ecclestone Moans That She Can't Make 'Good Friends' In LA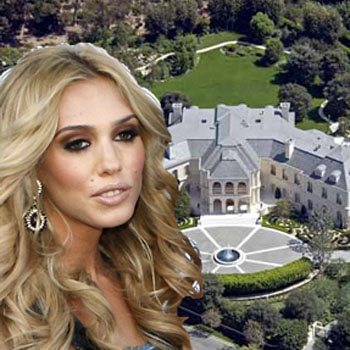 Petra Ecclestone's ascent up the social ladder in Los Angeles seems to be missing a few rungs, as the Formula 1 heiress grouses she hasn't forged any close friendships in LaLa Land.
"The only part of London I miss are my family and friends," the sexy 23-year-old heiress tells Haute Living in a spread that shows her posing alone in her garish Beverly Hills mansion. "I don't miss London the place, particularly, I just miss the people."
Article continues below advertisement
She continues, "L.A. people are really friendly, but I don't think at this age you can make good friends. I grew up with my friends in London and I'm so close to my family; that's the part I miss.
"I mean, I have social friends, but I don't consider them good friends. They aren't the people I grew up with."
In the chat, Petra struck back at those who've given her the "spoiled little rich girl" tag, as she says she's put on her work boots in developing her bag label, Stark.