Michael Clarke Duncan Mourned By Fans At Public Memorial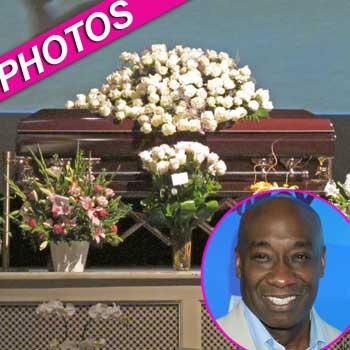 A private funeral and burial will take place Monday morning for actor Michael Clarke Duncan, who passed away exactly one week ago.
Dozens of fans paid their final respects to The Green Mile star Sunday at a public memorial held at Forest Lawn Hollywood in Los Angeles.
A large video monitor set up over Duncan's casket showed clips from some of his famous movies, including The Green Mile.
Article continues below advertisement