Despite 'Haters', Kate Gosselin Walks Runway At New York Fashion Week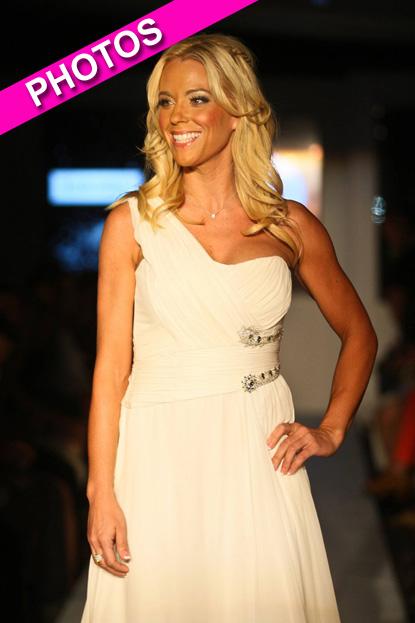 Kate Gosselin has never looked better.
The fit mother-of-eight modeled a variety of outfits on the runway at the Empire Hotel for New York Fashion Week Wednesday, and we've got all the pics for you right here on RadarOnline.com.
The former Dancing with the Stars contestant was a model at celebrity stylist Derek Warburton's event Real Fashion, Real Women, a benefit for the New York-based charity, Bottomless Closet.
Article continues below advertisement
The stylist said Kate's inclusion in the show initially triggered some negative responses from Twitter users, despite the fact she was participating in a charitable endeavor.
"We have all been in Twitter wars about Kate," Warburton told the Huffington Post. "They were attacking us for having her in the show. I responded saying, 'Listen, we are not paying her. She is doing this out of the goodness of her heart.'
"What's remarkable is every time we get a nasty tweet about Kate, she writes and apologizes. She doesn't care about the haters, but she cares about us, the charity. She must have apologized to me five times for what people say about her."
Kate, 37, tweeted late Wednesday, "Good 2b home doing am sch routine..+1.5 quick hrs of sleep! After bus drop, u KNOW where I'll b!:) Late night d/t goodbyes&long drive home!"