Justin Timberlake And Jessica Biel Lead A-List Stars For Stand Up To Cancer Telethon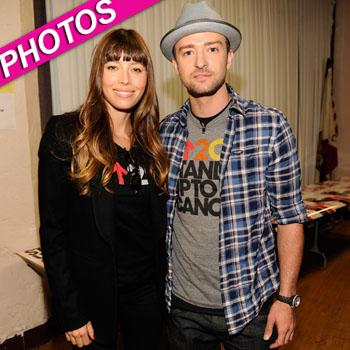 It was celebrity gridlock when Justin Timberlake, Jessica Biel and more A-list stars than you find at many major award shows made their way to the Stand Up To Cancer Telethon Friday night.
The engaged couple appealed for funds and helped answer phones at the event that was staged at the Shrine Auditorium in Los Angeles.
Gwyneth Paltrow reunited with her Country Strong costar Tim McGraw.
Article continues below advertisement
Julia Roberts couldn't wait to pose for the picture with gold medal gymnast Gabby Douglas.
Alicia Keys, Coldplay and Taylor Swift all performed.
Robert Pattinson chipped in, the night after he was a presenter at the MTV Video Music Awards.
We also spotted Jennie Garth, Matt Damon, Seth Rogan, Jeremy Renner, Samuel L. Jackson, Stacy Keibler and Sofia Vergara.
Cancer "picked a fight with the wrong guy," said Michael Douglas, who had throat cancer. "Cancer didn't bring me to my knees, it brought me to my feet. I stand tonight because I want to be part of this effort to find an end to cancer. This is possible."