One Hot Mama! Jessica Simpson Back In Her Daisy Dukes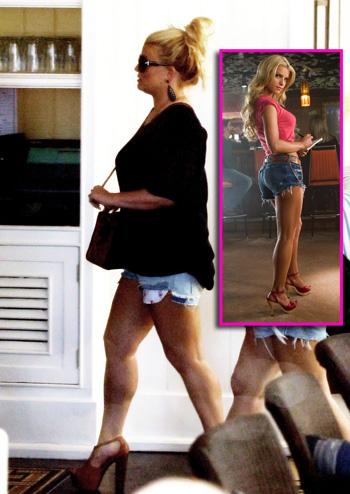 Article continues below advertisement
The Texas-born beauty earlier this month showed off her post-baby body on Katie Couric's new talk show, after losing 40 pounds following the birth of her daughter Maxwell Drew.
"All the weight did not come out with the baby," she said. "I had to stay focused on my diet. I want to be as healthy as I can because I'm a mom now."
Fun fact: The term "Daisy Dukes," referring to Catherine Bach's character (and wardrobe) on the original Dukes of Hazzard TV series, was popularized in 1993 by hip-hop duo Duice in their song Dazzey Duks.