The Hives Rock Vegas At Samsung's Summer Concert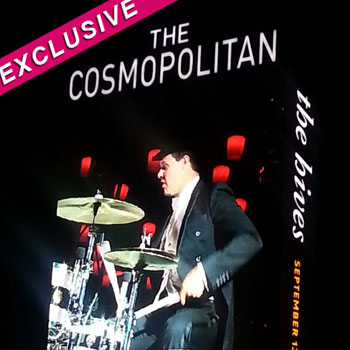 Swedish garage band The Hives rocked out the Cosmopolitan pool area in Las Vegas on Thursday night to a crowd of thousands and RadarOnline.com was there.
Hosted by Samsung, their new Galaxy SIII smartphones were everywhere and there was even a photo booth set up on site for VIP guests to get a souvenir photo package.
The Hate To Say I Told You So singers were decked out in full tuxedo and top-hat gear while fans created their own mosh pit in the Cosmo's pool, which lead singer Howlin' Pelle Almqvist later crowd-surfed out to after their encore.
Article continues below advertisement